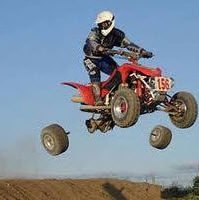 We live in a world filled with technological advancements. From the vehicles we drive to the products we use every day, we unconsciously rely on the integrity and expertise of manufacturers we will never meet face-to-face. Much of the time, cars and products live up to our expectations, but when things go wrong, the results can be disastrous.
Every day people are #injured – or even killed – due to the failure or defect of a product. Airbags malfunction, appliances don't come with proper warnings/instructions and products fail because of shoddy construction or substandard materials. Defective automobile design is a common cause of accidental injury or death.
Manufacturers, and those that sell their products, have a responsibility to meet certain standards of health and safety, to include proper instructions and warnings on a product and to remove potentially dangerous products from the market. When these responsibilities are not met, innocent consumers pay the price. When this happens, the injured party has the right to file a claim for damages. It takes an experienced, knowledgeable attorney to successfully pursue justice in such cases.
Have you or a loved one been injured as a result of a dangerous or #defectiveproduct? It is important that you contact legal counsel as soon as possible. The preservation of evidence needed to prove your claim is of utmost importance and may be lost or destroyed if not preserved immediately. Contact our office today to schedule your free initial consultation.www.ocalaaccidentlaw.com