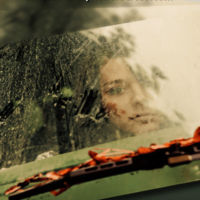 Recently I wrote about a young client of mine who developed an intense fear of driving or being a passenger in an automobile after she was involved in a rear end collision that injured her. Many of you expressed a similar fear, so this week I researched to find some helpful tips to overcome, or at least alleviate, this common fear. If you are someone that would like to overcome a driving fear, these tips from Jennifer Johnson may be very helpful. If you are the type of person who would rather run in the opposite direction to avoid driving or if you find yourself wobbling on jelly-legs whenever you try to open the driver's door, it is possible that you are suffering from driving anxiety. Here are some tips on how you can cope with driving anxiety…
Relaxation Techniques
Deep breathing exercises are one of the most effective relaxation techniques for anxiety disorders. Self-talking and positive affirmations are another relaxation technique that you can make use of while driving. Tell yourself some words of encouragement such as "I can do this and I will be at my destination very soon and safely!" Another self-talk technique is to tell yourself your reason for driving and outline the details or purpose for the trip. The key here is to try to relax yourself by distracting your mind and keeping it away from any negative thoughts that will only exacerbate your feelings of anxiety. Think of the good points for your purpose of driving. Are you excited about your arrival or the event coming up? There are also self-help driving programs that have been helpful to many.
Observe Mindfulness While Driving
You need to observe 'mindfulness' all throughout the duration of your trip. Don't allow your anxiety to make you lose focus whilst driving! Once you notice your hands starting to grip the steering wheel more tightly and your mind is telling you about impending accidents…stop your thoughts and get back to rule number one. Use relaxation techniques.
Choose A Driving Companion
People who are suffering from driving anxiety should carefully choose someone to keep them company while driving. It should be someone whom you trust and someone who is very much aware of your anxiety and completely understands your condition.
This person must also be prepared to help you relax and stay calm.
Avoid those people who do not understand your anxiety or those who will only be causing you more stress and anxiety behind the wheel. Even if it is a husband or wife…if they are not supportive…do not drive…let them. Only drive with people who can help…not hinder. If you also hate being a passenger, say positive affirmations and deep breathe.
Know When To Take Driving Breaks
If you are experiencing driving anxiety, it is best to take several breaks behind the wheel. For example, you can take a break every 30 minutes of driving. You can either have someone else drive the car or you can look for a safe place to park for a few minutes.
You may increase the length of time for driving and shorten the time for your breaks once you notice yourself improving. If you are in a hurry, allow a trusted friend or someone else to do the driving for you.
Anxiety First Aid Kit
Another important thing that you must remember before you start driving is to check whether your anxiety first aid kit is complete. Make sure that you have your bottle of water, cell phone with its charger and your relaxation CD inside the car. It would also be best to have your own GPS so you can easily find your way back especially when you are driving to unfamiliar places.
Avoid Taking Anti-Anxiety Medications
Anti-anxiety medications may effectively relieve your anxiety. Unfortunately, most of these anti-anxiety or anti-depressant medications cannot be taken while driving. Taking these medications before or during driving is not recommended and will only increase your risk of accidents.
There are other tips too, such as progressive muscle relaxation for driving anxiety. There are self-help programs too and in my opinion these natural anxiety relief techniques are the best!
I sincerely hope this is helpful! Stay safe out there friends!
YOUR #accidentattorney Marianne Howanitz
References
http://www.theravive.com/blog/post/2011/09/25/Coping-With-Your-Driving-Anxieties.aspx
http://www.calmclinic.com/anxiety/types/driving
http://www.wikihow.com/Overcome-a-Driving-Phobia
Anxiety relief techniques blog by Jennifer Johnson