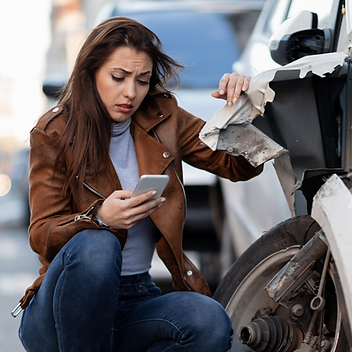 With years of experience defending the victims of car accidents, Marianne Howanitz is the experienced Ocala car accident lawyer you need to get you the compensation you deserve. 
To contact our office call 352-512-0444 to schedule a free consultation of your case today.
Helping Injury Victims Recover Physically, Financially & Emotionally after Car Accidents
When you entrust your car accident claim to Marianne Howanitz, P.A., we start by conducting a thorough investigation of the accident to determine the cause of the crash and who is responsible. Our inquiry may uncover a distracted driver, a drunk driver, reckless driving, dangerous road conditions, or even defective auto equipment. Ms. Howanitz has the perceptiveness and skill to pursue compensation from all possible sources, including the at-fault party's insurer and your own uninsured and underinsured motorist coverage.
If you or a family member has been involved in a serious car accident, you may have already been contacted by an insurance company suggesting a settlement that won't come close to covering your needs. You may also be wondering if you can handle this on your own—plead your own case, so to speak—without getting a car accident lawyer involved. The answer is no, you shouldn't go it alone, especially if you have been seriously hurt.
Insurance companies will do everything they can to keep your payout as low as possible, and keep in mind, they negotiate car accident claims every day. It is extremely important to have the support and representation of a skilled car accident attorney in your corner to fight for payment of past and future medical bills, lost wages and decreased earning potential and compensation for your pain and suffering — everything in your life that has been affected by the car accident.
Speak with an Experienced Ocala Car Accident Lawyer
When you or a loved one is injured in a car accident, it is important to seek legal representation immediately. Car accidents are often managed in a very cut-and-dried manner by insurance companies, generally to the disadvantage of injury victims. With more than 30 years of experience, extensive resources, and thorough case preparation, attorney Marianne Howanitz can capably manage your car accident claim. Please contact our office in Ocala to schedule a free initial consultation to discuss your accident.
CONTACT US TODAY FOR YOUR FREE CASE EVALUATION