Meet Your Local, Ocala Injury Attorney
Marianne Howanitz
The youngest of eight children, I was raised in Ft. Lauderdale and am a native Floridian. I've always had a strong work ethic and put myself through school, earning double Bachelor's degrees in Finance and International Business from Florida International University, graduating cum laude. I earned my law degree from Florida State University College of Law in 1991, and am licensed to practice in both state and federal courts.
I always knew I wanted to be a plaintiff's lawyer because I like helping victims and have always had a passion for fighting for the underdog. At the beginning of my legal career I interned at the State Attorney's office. This is where I fell in love with the jury trial system. I found that if evidence was properly secured, presented to the jury and subjected to cross-examination, the truth would come out. And in most instances, the jury would get it right and make the correct decision.
After graduating from law school I worked as an Assistant Public Defender. Many people ask how I could defend the criminally accused. It was my honor to do so. In this country, a person is innocent until proven guilty and if the government brings criminal charges and is threatening to strip his or her liberty away, it was my job, not to "get the Defendant off", but to make sure the State gave the accused a fair trial. While at the Public Defender's Office I was assigned to the domestic violence unit. This is where I learned about the plight of victims and the devastating effect violence and trauma had on their lives and the lack of resources to help victims. I decided then and there that was what I wanted to do with my life; to represent victims and their families and help them obtain the resources to heal and hope for a better life.
As part of my journey to become an accident victim's lawyer, I realized that in order to serve my clients better, I needed to learn exactly how insurance companies processed and evaluated claims. It was for this reason that I went to work with one of the nation's largest insurance companies as in-house trial counsel. I was assigned to and litigated all types of claims under all lines of policies, including homeowner's, commercial, automobile, and uninsured motorist policies. This experience taught me first-hand how insurance companies evaluate cases and the factors they consider in deciding whether to resolve claims or to litigate them.
I have practiced exclusively in north and central Florida since 2003. I have deliberately limited my practice of law to personal injury and wrongful death cases.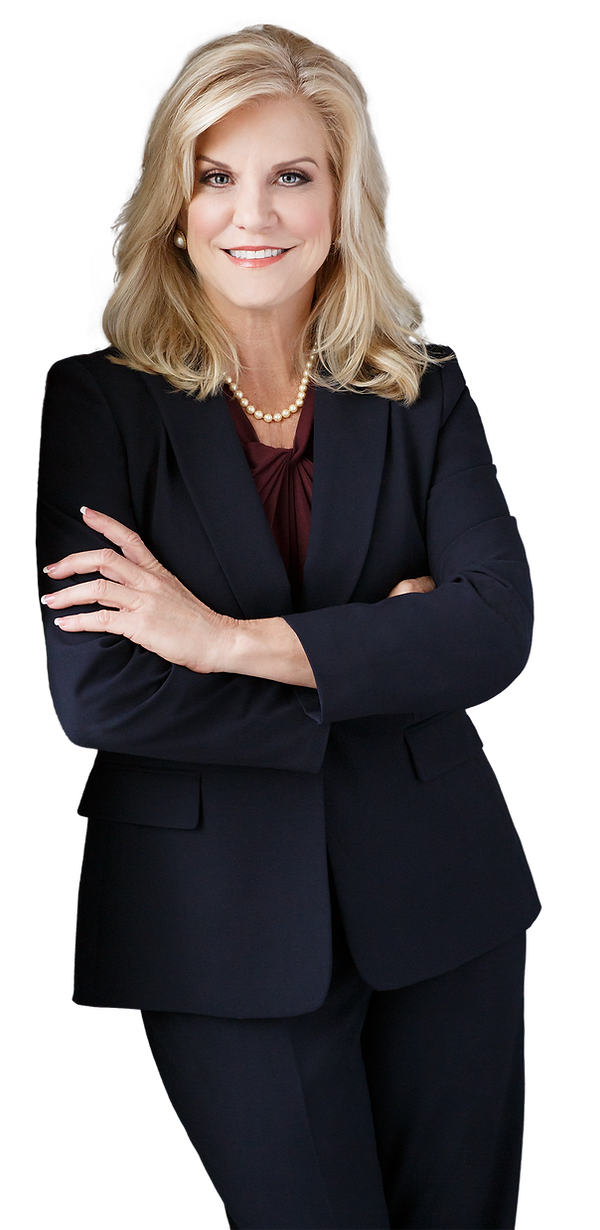 ALTER EGO
A trial lawyer by trade, Marianne Howanitz is used to tough competition and hard work. She brings those same qualities to her passion for horses. In 2009, Ms. Howanitz and her horse, Stingray Whiz, competed in the finals of the National Reining Horse Association (NRHA) Rookie of the Year competition at the 2009 NRHA Futurity and North American Affiliate Championship Show in Oklahoma City. At the end of the day, the verdict was in…Marianne and "Stingray" brought home the World Championship title.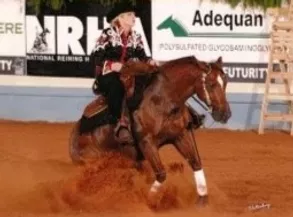 Education, Licenses, & Experience
Florida International University, Bachelors of Science (Finance & International Marketing), graduated cum laude

Florida State College of Law, Juris Doctor
​
Admitted to Practice
The Florida Bar

The Federal Bar (Northern, Middle and Southern District Courts of Florida)
​
Experience
Certified Legal Intern, The State Attorney's Office (Broward County, Florida)

Assistant Public Defender (Broward County, Florida)

In-house counsel for State Farm Insurance Company (Miami, Florida)

Trial Counsel, Daniel L. Hightower, PA (Ocala, Florida)
​
Awards & Recognition
2022 Best of 352 – Personal Injury Law Firm
2021 Ocala Magazine's Better than the Best – Attorney
2018 – 2022 – Ocala Star Banner's Best of the Best – Personal Injury Law Firm

2013 AV Rated by Martindale Hubbell as Preeminent Attorney

2013 Leadership Ocala Marion County Chamber of Commerce – Class XXVI

2012 Leader In the Law Award – Florida Association of Women Lawyer's

2011 Florida Association of Women Lawyers – "Woman of the Year"

2009 Florida Trends' Legal Elite in Civil Trial (awarded to less than 2% of Florida attorneys)

2009 National Reining Horse Association – Rookie of the Year

1994 Broward County Public Defendender's Trial Attorney of the Year
​
Philosophy
In all my years of work as an attorney, I have seen that in every single personal injury case, the injured person would be happiest if they could just have their life back as it was before the accident or injury. Sadly, this isn't always possible. Fortunately, our system of civil justice allows the victim to be awarded financial compensation from the negligent party in an attempt to make up for what has been lost.
All too often insurance companies and at-fault parties try to downplay their responsibility when someone is injured or killed through their negligence. By the very nature of living together in a society, people owe duties to other people. These include the duty of a retail store to not expose their patrons to unnecessary dangers; the duty of motorists to drive their cars safely and not violate other motorists right of way; the duty of manufacturers and retailers to sell safe products and to warn of any dangers associated with them. If a wrong-doer violates the duty they owe to the victim, our society's laws require that the wrong-doer and their insurance company should be held responsible for all the damages they've caused.
My duty to my clients, as their personal injury attorney, is to bring the victim's story to life and assure that the decision-makers, be they jurors or insurance adjusters, can fully appreciate the nature of my client's injuries and how they have impacted my client's daily life and the lives of their families. I do this in a very vivid, methodical and easy-to-understand way, telling their story with emotion and passion. Using a variety of tools, including the traditional presentation of documentary evidence and witness testimony, as well as full use of electronic media presentations, on-screen animation, audio recordings and enlarged photos, I make it my task to educate the jury with the truth of what has happened.
I want my client's story to get inside a juror's heart so that they will have the information available to them to award just compensation to the victim. It's not about getting a "windfall" for the victim, but simply re-imbursing them for the harms they have suffered through their physical injury and emotional distress.
It is my goal that each juror understand on a personal level the true cost – physically, emotionally and mentally – of my client's injury and loss. It may seem obvious if a concert pianist loses the ability to perform because of injury suffered to his hands as a result of an auto accident; yet, jurors may never think about what this person must endure on a daily basis far from the concert stage. They won't know about the excruciating nerve pain that causes the victim to lie awake for hours each night. They won't know the grief and loss suffered by the family when a father can no longer play catch with his young son or perform simple household tasks.
My goal is to enable a jury to see the truth. This is where my efforts can make a real and lasting difference. By telling my client's story and bringing to life how their injury has changed not only their body, but their ability to work, play and interact with family, I can enable a jury to see clearly all that has been lost.
While financial compensation can offer peace of mind, it can never restore the injured person's life. My efforts on behalf of my clients are to see that they are awarded an adequate amount of money to fix what can be fixed, to help what can be helped, and to make up for what can't be fixed or helped.
If you've been injured as a result of negligence, you want an attorney who is tried and tested. You need someone with experience who knows the law and isn't afraid of going to battle for you. I feel privileged when a person chooses me as their lawyer, and I take great pride in taking on their fight for justice.
There is absolutely no charge for your initial consultation and there are no fees or costs without a recovery. All cases are taken on a contingency basis, meaning you owe nothing unless there is monetary recovery. Although expenses are involved with investigation and trial, Marianne Howanitz, P.A. advances all costs. You are only obligated to repay these expenses if a recovery is made.
If you think you may have been injured or someone has died as a result of someone else's negligence, it is important that you contact an experienced accident and injury attorney as soon as possible. The preservation of evidence needed to prove your claim is of utmost importance and may be lost or destroyed if not preserved immediately. Contact our office today to schedule your free initial consultation.
CONTACT US TODAY FOR YOUR FREE CASE EVALUATION